To create a new contact, click the "Plus" icon next to "Contact" under "Directory".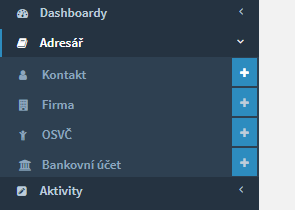 Pole svátek. Při vyplňování křestního jména kontaktní osoby máme možnost vybrat jméno skrze našeptávač. Stačí začít psát jméno a budou se nám aktualizovat výsledky shodné s naším zadávaným jménem. Dále stačí jméno vybrat a automaticky se nám vyplní u této osoby i pole svátek.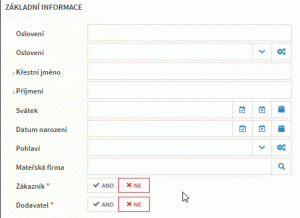 Fill in all fields are you deem necessary. After completion, remember to Save the new entry.