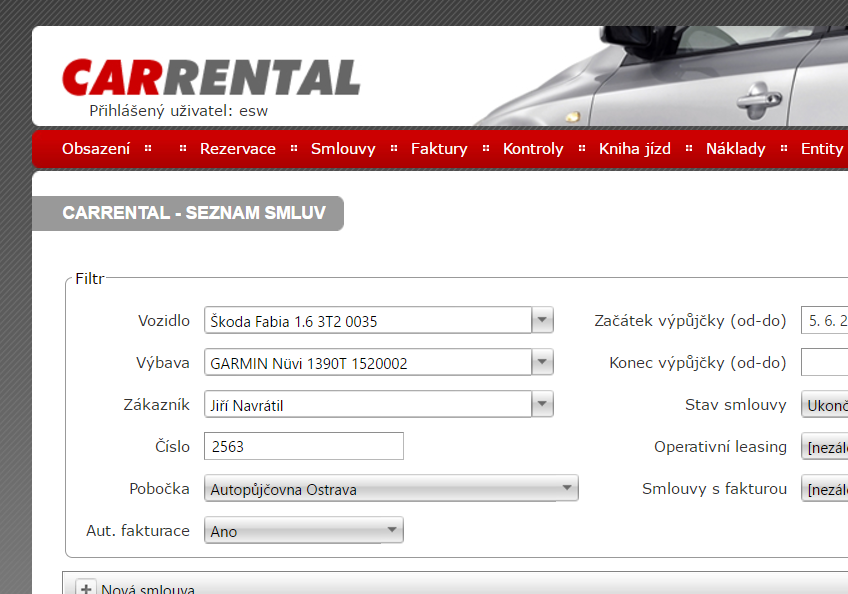 CarRental is a web system that has evolved from a small vehicle lending solution into a comprehensive tool by which the largest players in the Czech market manage its business.
Get detailed information about each vehicle thanks to the CarRental. You will always have a perfect overview of the car location, who has rented it, what is its current technical condition and when a technical service is required. As well, you can easily find out what revenue and costs were associated with the vehicle in a certain period.
The same detailed information our program allows you to record about your customers, contracts, invoices and their payments. The CarRental application gives users a complete overview of what is happening with their car, therefore it also actively promotes business growth.
UložitUložitUložitUložit